Purchase Plus Improvements

Mortgage
As a homebuyer, you may be able to finance home renovations at the point of purchase with a renovation mortgage.
The specialists at Borrowing Made Simple have been helping homeowners find the best rates on mortgages and renovation mortgages for years. We will walk you through the application process and get you in touch with the best lenders in the area.
Call now to set up a consultation with our mortgage brokers.
Call Now
Can You Add Renovations to a Mortgage When Purchasing?
When on the hunt for a house, we recommend looking into mortgages with your renovations in mind. By doing this, you can apply for mortgage loans —such as a Purchase Plus Improvements Mortgage—that includes the projected renovation costs. Be one step closer to having your dream home and get in touch with us today to discover your options.
What is a Purchase Plus Improvements Mortgage?
A purchase plus improvements mortgage allows homebuyers to take out a mortgage loan that exceeds the current market value of their home. This encourages potential homebuyers to buy homes that need a little work. The idea is that the extra funds will facilitate home renovations that will increase the property's resale value.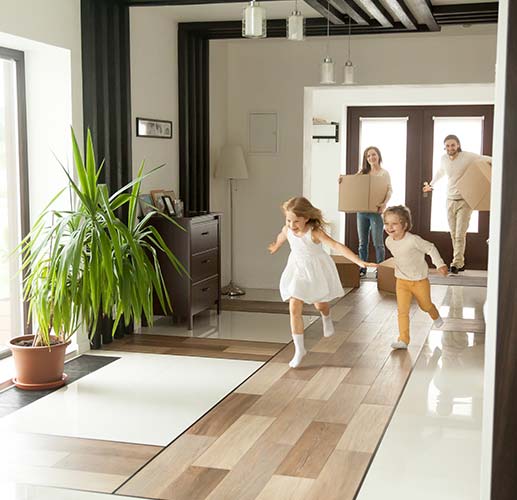 Mortgage Plus Improvements: Getting Started
When you get in touch with us, we will sit down for a consultation. We will discuss what kind of home you want to buy and review your finances. If you have a property you are interested in, we can survey the price of the house, as well as what renovations are required.
Our brokers can get you in touch with the very best lenders in the area. We'll consider your renovation wishes when recommending lenders. We can also get you organized for a pre-approval: the first step in obtaining any mortgage.
Preparing for and Calculating Your Renovation Mortgage
There are a few steps in applying for a renovation mortgage.
1) Pre-Approval
With a pre-approval rate, you will be able to start searching for homes in your price range.
2) Quote for Renovations
Once you find the right property, survey the renovations required, and calculate an estimate for the total cost.
3) Purchase Plus Improvement Offer
The purchase plus improvements mortgage rate will be calculated by subtracting the down payment from the price of the home and adding the renovation costs.
4) Begin the Renovations
If your offer is approved, you are free to begin renovations once you take possession of your property.
5) Re-Appraisal and Money Back
It's important to understand, however, that while you may be able to receive a mortgage rate that is higher than the purchase price, the renovation portion of the loan will not be received until the updates are completed, and the property is professionally re-appraised.
What's the Best Way to Borrow Money for Home Improvements?
While there are other ways to finance home improvements, such as taking out a line of credit or applying for a government loan, investing in a renovation mortgage makes the most sense for homebuyers.
Benefits
Funds renovations upfront
Ensures home renovations will get done
Renovations will be paid out
Lower interest rates
Repayments included in monthly mortgage payment
Home Improvements: Get the Home You Want with Manageable Payments
Invest in a Renovation Mortgage
When you invest in a renovation mortgage, you can kick-start your home improvements, saving you time and money in the long run.
To find out if you qualify for a purchase plus improvements mortgage, get in touch with the specialists at Borrowing Made Simple today and book a consultation.