Borrowing Made Simple's leading team of brokers provides personalized property ownership solutions for new Canadians and permanent residents. We advocate on your behalf to locate affordable, accessible mortgage incentives for you. With tailored options and excellent interest rates, we will get you one step closer to homeownership.
As you establish yourself in Canada, we are here to provide you with outstanding mortgage broker services. To schedule a mortgage consultation, contact our team today at (343) 763-2019.
Call Now
New to Canada Mortgage Brokers
At Borrowing Made Simple, we understand the significance of homeownership for individuals new to Canada and their families. Our objective is to help you establish yourself financially and plan for a future that reflects your needs and abilities.
You'll be relieved to know that Borrowing Made Simple offers mortgage programs designed for newcomers who have or don't have sufficient employment history, credit history, or financial status.
Allow us to locate cost-effective mortgage products that reflect your circumstances. We are here for you.
Who is Considered a Newcomer to Canada?
If you have immigrated to Canada within the last 5 years and are a permanent resident, you are considered a newcomer. As a newcomer in the market for a mortgage, there are many programs and incentives that are available to you. Make sure you take advantage of them by working with our brokers.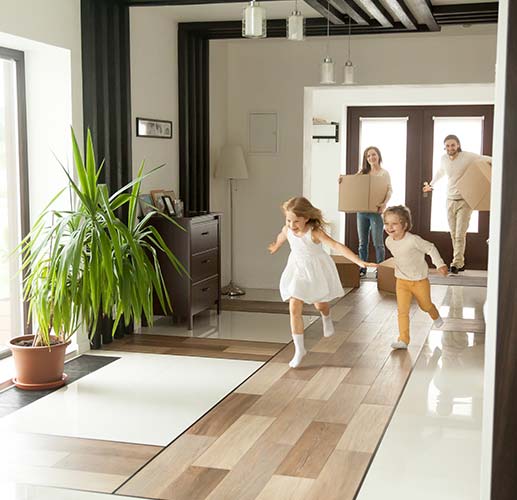 Can a New Immigrant Buy a House?
Yes. An immigrant or permanent resident can buy a house in Canada. In fact, even non-permanent residents can buy property, so long as they spend less than six months of the year in Canada. Your immigration status will affect the mortgages available to you, so it is important to seek the advise of a professional broker. Contact us today.
What is a New to Canada Mortgage?
The new to Canada program is suited to Canadian newcomers who have been residing in Canada at least three months but not longer than five years. Based on eligibility, you may qualify for a mortgage with a competitive interest rate with as low as 5%.
Get settled sooner. Contact us to find out how to qualify for a new to Canada mortgage.
New to Canada Mortgage Programs and Incentives
We can help you plan for a smooth application. You will need to provide information, such as the following:
Proof of Canadian citizenship or permanent residency
Current debts, both within and outside of Canada
At least three months of established work history on a full-time basis
Proof of employment
Proven ability to cover down payments and sales and closing fees
Homebuying Help for Newcomers
We will help you navigate all parts of the mortgage process, including application, pre-qualification, pre-approval, and more. You can be confident of our impartial, expert recommendations, and sound advice to help you in making the best decision.Our team has been serving the community for a number of years. We help newcomers of all financial backgrounds and situations find solutions that work for them.
Build equity and locate your dream home with the assistance of our licensed and credited broker team.
Outstanding New Immigrant Mortgage and Support
If you have recently immigrated to Canada or have permanent residency status, homeownership may be within reach. Borrowing Made Simple's mortgage brokers and expert advice will provide the options available to you and your family.
You can count on our support and guidance at each step of the way. Allow us to help make your dreams of owning property a reality.
Contact us today to schedule your mortgage consultation. We look forward to working together.