When a mortgage term comes to an end, homeowners will either need to pay off their mortgage or renew for another term. Borrowing Made Simple's mortgage experts can help you consider your options for mortgage renewal.
With years of experience in the industry, our brokers will explore mortgage solutions suited to your needs. We'll source flexible, affordable products and plans that provide the security you need.
No matter your financial situation, you can count on our expert advice. Reach out to us today at (343) 763-2019 to set up a consultation.
Call Now
Renewing Your Mortgage: What to Expect
A mortgage renewal becomes necessary when you reach the end of your mortgage term. This is an opportune time to review your current and future needs and financial status before your renewal day. We can discuss your interest rate preferences, payment frequency, and future plans. We will facilitate the process and make sure you are well prepared and informed.
Plan confidently for the future by completing your mortgage renewal application with us.
Is Renewing Your Mortgage the Same as Refinancing?
Mortgage renewal and refinancing differ in several respects. While renewal is only necessary at the end of the term, refinancing can be applied at any point during the mortgage term. When you choose mortgage refinancing, you'll essentially be swapping your existing rate for a new one. It allows you to take advantage of lowered interest rates.
A mortgage renewal allows you to rethink the existing details of your mortgage, including the interest rates, payment amount, and frequency of payment. For this reason, it's a great time to evaluate both present and future financial situations. When your mortgage term is nearing its end, seek the help of Borrowing Made Simple. We will do the legwork for you: exploring rates and lenders. Lets get started.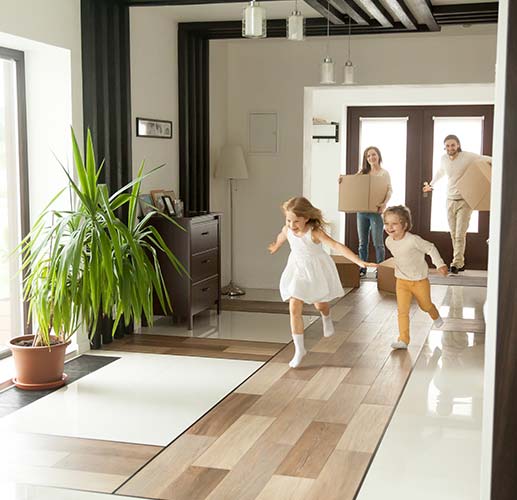 How Early can I Renew my Mortgage?
Within the 120 days prior to your mortgage term ending, you'll most likely receive a proposition to renew with your current lender. If you're satisfied with the terms of the renewal, you can notify the lending institution at that time. However, we recommend taking a look at what other lenders have to offer before renewing with your current one. You'll be surprised at the better options available to you. Make sure you have the guidance of a trusted broker during this period to ensure that you make the right decision. Get in touch with one of our expert brokers today to learn more.
Lock-In a Rate for Your Mortgage Renewal
Our mortgage brokers can help you explore the various options before your renewal. We can negotiate better terms and conditions, offering you the potential for more savings. With the many terms and rates to choose from, our plans are competitive.
We make every effort to get you the outcome you want. Be confident in your mortgage choices, and secure the best rates today. Contact us.
The Mortgage Brokers You Can Trust
With our advice and knowledge of market trends, we can explore the best options with terms and conditions that will better suit your financial status. Our team has years of experience, combined with an impressive educational background and qualifications. We provide tailored information on extending terms, saving on interest rates, and increasing payment frequencies.
The benefits of renewing a mortgage with us include:
Lock-in a fixed-rate with an early renewal
Protection against potential rate increases
Quick and convenient negotiations
Review of your finances (consider opting for a new rate, increasing monthly payments, etc.)
Schedule a consultation with our professionals today. We would be pleased to answer any of your questions.