Are you wondering if now is the best time to refinance your mortgage? With Borrowing Made Simple's unwavering brokers as your advocates, any time is the right time.
Whether you're interested in leveraging the value of your home to access equity, or you want to take advantage of recent market fluctuations, our brokers can help you. Schedule your first consultation by calling (343) 763-2019 today.
Call Now
Mortgage Specialists, You Can Count On
Over the years, we have helped an endless number of families and individuals refinance mortgages. Through thorough assessments of their financial situation, we've not only helped them set new terms, but we've secured the terms most advantageous for them.
Working with us ensures you have access to the lowest rates through the nation's most reputable lenders. What's more, we'll tailor all mortgage products purchased through these lenders to your specific needs. We'll customize everything from the amortization period (the length of repayment) to the monthly interest rates.
What is Mortgage Refinancing?
Mortgage refinancing refers to the process of replacing your home's existing mortgage with new mortgage terms. Ideally, the mortgage's new terms are more favorable to the borrower. With us as your advocates in the mortgage refinance process, we will make sure this is the case. Everything from your monthly payments to the terms and conditions will be negotiated in your favor.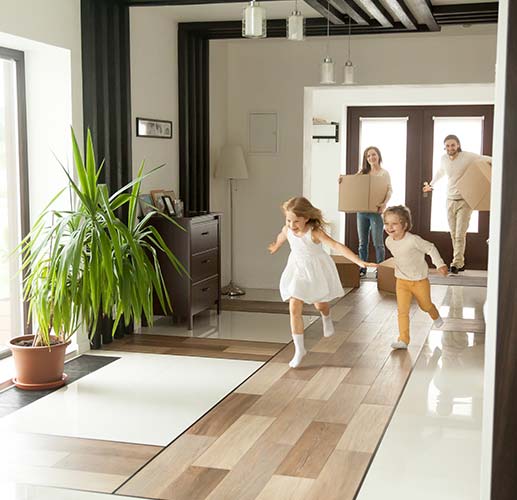 How Does Refinancing a Mortgage Work?
When refinancing a mortgage, there are several approaches an individual can take. There is the rate-and-term refinance, the cash-out refinance, and the cash-in refinance.
Rate-and-Term Refinance
With a rate-and-term refinance, the interest rate on your loan is adjusted, as is the amortization period. Individuals pursue this approach to refinancing when there has been a drop in market interest rates, or your credit has improved enough to justify borrowing at a lower rate.
Cash-In Refinance
Cash-in refinancing is when you make enough substantial payments on an existing mortgage to qualify for a complete refinancing of the mortgage. This option is ideal for homeowners who are planning to own their property for the duration of their loan.
Cash-Out Refinance
For homeowners eager to extract equity from their homes, the sound approach is to refinance cash-out. With a cash-out refinance, we secure a new mortgage with a loan more substantial than what the owner currently owes on the home. The difference between the mortgage and the owed amount is then converted to cash for the owner's purposes. For homeowners considering renovating their home or building on their existing property, cash-out refinances can provide you with the funds to do so.
When Should You Refinance Your Mortgage?
Refinancing is a way of rerouting your financial path towards the most favorable outcomes. Some of the most common reasons homeowners decide to refinance their mortgage are to benefit from:
Lowered interest rates
Negotiated mortgage rates
Shortened loan terms
Equity access
And more!
Let us be the ones to build you a new road to a brighter future. Contact our brokers today to find out if mortgage refinancing is right for you.
Discover Favorable Mortgage Refinancing Terms with Borrowing Made Simple
There are many reasons to pursue a home-refinance, just as there are many approaches to the refinance process. With us by your side, your newly refinanced mortgage will have the most favorable terms. Whether it is lower interest rates you desire, or the ability to access home equity, we can help you. Get in touch with one of our expert mortgage brokers today to get started. Call (343) 763-2019.