Investment Property

Mortgage
An investment property is one of the best investments you can make. With steady appreciation rates and countless individuals eager to rent new properties, prosperity is all but guaranteed. For most, obtaining an investment property also requires taking out a mortgage.
If you are looking to add an investment property to your portfolio and are curious about the many mortgages available to you, we invite you to contact Borrowing Made Simple. As licensed mortgage brokers, we know what institutions and lenders expect of their clients, and we know how to get them to set terms that favor your financial situation.
Begin the search for the perfect mortgage by contacting our firm today at (343) 763-2019. Let's get started.
Call Now
Your Trusted Income Property Mortgage Broker
Over the years, our broker firm has established itself as the most reputable intermediary between serious buyers and top-rated lenders. We make sure clients meet the criteria of the leading lenders while also helping them tailor mortgage products to their benefit.
Would you like to learn a little more about income property mortgages? Do not hesitate to contact us.
Can I get a Mortgage for an Investment Property?
Properties that typically qualify for investment mortgages are either residential homes or buildings that hold several dwellings. If your property has many dwellings, you may even be eligible for a commercial property mortgage.
While many people can qualify for this type of mortgage, not everyone can be eligible for a mortgage with preferable terms. When seeking a mortgage for you, our goal is to position you as a low-risk client, so mortgage lenders are more inclined to set conditions most favorable to you.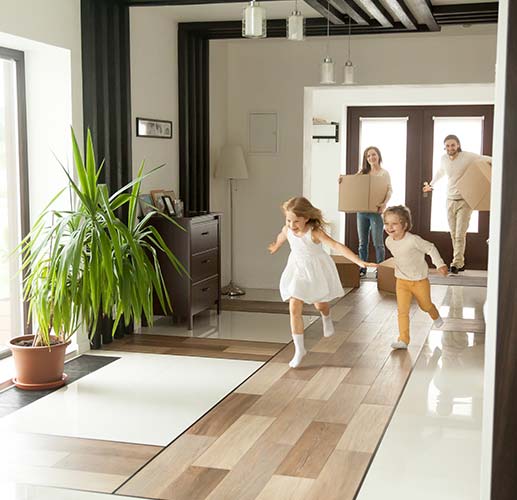 Are Investment Property Mortgage Rates Higher?
Generally speaking, mortgage rates are higher on investment properties than on primary residential properties. This is due to the elevated risk investment properties are to lenders. The interest rate varies depending on the lender but generally ranges from 0.50 - 0.75% more than a primary mortgage rate.
Low-Interest Rates for Rental Property Mortgages
When searching for an adequate mortgage, one of the biggest determining factors is the rate of interest. Mortgage rates may be fixed or adjustable (subject to change as the market shifts). To obtain the lowest interest rate possible, you need to work with a broker that will advocate for you at every turn. You need Borrowing Made Simple.
Down Payments on Income Property Mortgages
How Much do You Have to put Down on an Investment Property?
Many of our clients approach us with questions regarding down payments. Like other mortgages, income property mortgages require a payment. For non-owner occupied investment properties, the down payment is 20%. For owner-occupied properties with 1-2 units and 3-4 units, the down payments are 5% and 20%, respectively. Get in touch with our brokers today to learn more.
Acquire Your Investment Mortgage Today
It is no secret that acquiring an investment property can do wonders for your financial portfolio. The real secret to economic prosperity lies in the broker you choose to work with. Thankfully, the brokers at Borrowing Made Simple are only a phone call away.
With us by your side, you'll secure a low-interest rate whose terms favor you over the financial institutions. Schedule your consultation with our diligent firm today by calling (343) 763-2019.