Home Equity

Line of Credit
Borrowing Made Simple understands the benefits and the pitfalls of a home equity line of credit (HELOC), and we will be sure to advise you on whether it is a good idea for your situation. We have connections with top lenders offering the very best line of credit rates, and we'll gladly help you discover the HELOC that suits your needs.
For more information, get in touch with our experts now at (343) 763-2019.
Call Now
What is a Home Equity Line of Credit?
A home line of credit is the easiest and most flexible way to borrow against the equity of your home. You can borrow and pay as you go, without any restriction on how many times you can do so — as long as you don't exceed the credit limit set by your lender. HELOCs often offer low-interest rates, and you only pay interest on the money you take out.
How Do I Get a Home Equity Line of Credit?
At Borrowing Made Simple, we make home equity lines of credit more accessible than ever. To be eligible for a HELOC, you will need the following:
Proof of consistent, stable cash flow
Good credit score
Minimum down payment or 20% home equity
Most lenders like banks and credit funds will require you to pass a "stress test" to ensure that you're able to make the loan repayments. If you want to use your equity for your HELOC, you'll also be required to provide:
Proof of homeownership
Current mortgage balance
Mortgage term and the amortization period
Valuation assessment of your home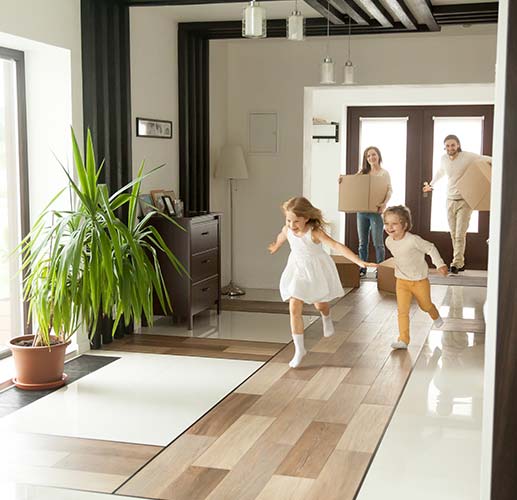 Borrow as You Like with a HELOC
Once you've received approval for a home equity line of credit, you can begin to borrow as you like. Our experts always recommend keeping close track of what you use your credit for as it is effortless to spend. Never forget that the lender can seize your home if the loan isn't repaid. Always set a repayment schedule and stick to it.
How Does a Home Equity Loan Work?
A home equity loan is paid out in a lump sum from the very beginning. Home equity loan interest rates and terms are fixed, meaning that if you would like to reaccess your home equity you will have to take out a new loan. You can borrow up to 80% of your home's overall value, depending on where you are in your mortgage payments.
Home Equity Line of Credit vs. Home Equity Loan
It is crucial to know your options and understand the difference between a home equity line of credit and a home equity loan. Both allow you to access your home equity, but they vary in significant ways.
Shop Equity Line of Credit Rates Now with Borrowing Made Simple
A home equity line of credit isn't for everyone, but with the right disciple and professional guidance, you can harness your equity to invest even more.
Give us a call now at (343) 763-2019 to start browsing a broad range of trusted lenders with the best line of credit rates.