If you are looking to purchase a commercial property for your company, Borrowing Made Simple can connect you with lenders offering the very best commercial mortgage rates on the market today.
Our knowledgeable mortgage brokers can help you understand what the requirements are to qualify for a commercial real estate loan and match you with the most suitable financing solution. We'll also be sure to advise you on the interest rates and risks.
To learn more about commercial mortgages and how they work, contact our brokerage firm now at (343) 763-2019.
Call Now
What Does a Commerciasl Mortgage Mean?
Commercial Mortgages Explained
Typically, a commercial mortgage loan is made by a business rather than an individual. Once incorporated, the business is considered a separate entity than the individual, thus protecting their personal assets.
This is precarious for the lender as businesses can often go under and run the risk of being unable to repay their loans. For this reason, when applying for a commercial mortgage, your company's creditworthiness will be assessed in-depth.
How to Get a Commercial Mortgage?
When you choose to take out a commercial mortgage, there are specific qualifications you must meet. Since there is an increased risk with this type of loan, lenders will hold you to a high standard. A full assessment will be made of the following criteria:
Debt-Service Coverage Ratio (DSCR)
The debt-service coverage ratio is usually the first thing lenders will look at. Essentially, it is the cash flow you have available to pay off your loan. Potential lenders will ensure that you have enough net operating income to cover your loan payments, minimizing their risk.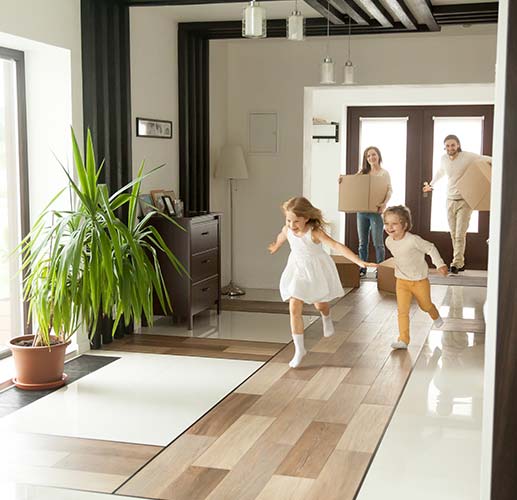 Current Finances and Financial Projections
If you have a business, lenders will want to make sure it is secure and profitable. You may be required to provide a business plan as well as your financial projections as they currently stand. The lender must know that you will be able to make your loan payments consistently.
Credit History
Much like a residential mortgage, great personal credit history can go a long way in proving that you are a trustworthy borrower. Providing evidence that your business is worthy of a loan can always help during the application process.
Down Payment
Due to significant risk factors, higher down payments are expected with commercial mortgages. You can typically expect to put down between 25% and 40%. The lender often considers all other factors listed to determine your down payment.
Type of Business and Property
Depending on the type of business you run, or the kind of property you'd like to buy, the mortgage terms set by the lender may shift. Our professionals will gladly explain this to you in length during a consultation.
Speak with Our Commercial Mortgage Brokers Today
At Borrowing Made Simple, our team of brokers has the experience and professional know-how to best advise you in the selection of a lender.
With a proven track record of providing clients with competitive commercial mortgage rates, we're the best team to call. Get in touch with us now at (343) 763-2019 to get started.