A bad credit score doesn't have to get in the way of owning a home. At Borrowing Made Simple, we help buyers of all credit ratings—from good to bad and everything in between—find a suitable mortgage plan. Our brokers manage agreements with a range of bad credit mortgage lenders, and we'll help you find the one offering you the most bang for your buck. Take advantage by scheduling an appointment with one of our brokers today.
To discover how our team can help you save time and money on finding a mortgage, be sure to call us at (343) 763-2019.
Call Now
How to Buy a House with Bad Credit?
The Basics of Getting a Mortgage with Bad Credit
Obtaining a mortgage is stressful, particularly for those of us with low credit scores. Fortunately, we're here to help you navigate your options to find one that works for you.
Many lenders will avoid signing a mortgage agreement with someone who has a low credit score. From the bank's perspective, bad credit means a higher chance of the borrower defaulting, making the loan a riskier deal.
Our team of brokers works with a wide range of lenders that specialize in mortgages for people with bad credit. As such, we can help you compare lenders, explore different rates, and find the best deal for someone in your position. We'll bring our industry expertise to bear on your case, helping you get a loan with favorable conditions and a low-interest rate.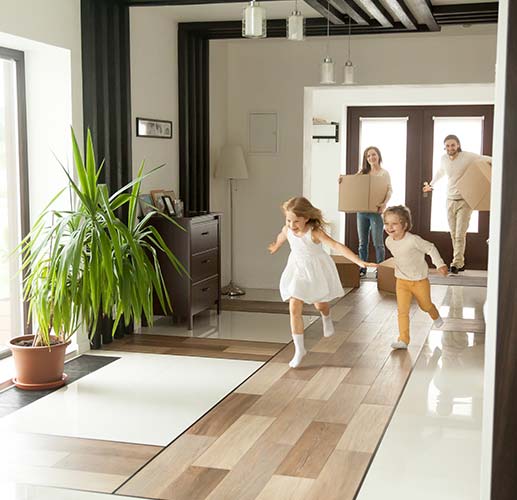 Can I Get a Mortgage if I Have Bad Credit?
Many consumers are dismayed to find out that mismanaging their finances early in life will have a long-term impact on their ability to borrow money. Taking out a mortgage is no exception. If you have a low credit score, it can limit your options for mortgages.
Bad credit can affect:
Minimum down payment amount
Mortgage rate
Mortgage type
Which lenders will lend to you
Whether you will need a guarantor or cosigner
Will Bad Credit Affect My Mortgage?
Fortunately, many secondary lenders will offer reasonable mortgage terms, even to those with bad credit. Many will require you to pay a higher down payment and interest rate, but Borrowing Made Simple can help alleviate the effects of those penalties. With our team at hand, you'll be one step closer to realizing your dream of owning a home.
Finding You a Good Mortgage, Despite Bad Credit
Borrowing Made Simple's bad credit mortgage brokers specialize in finding good deals for people just like you. We put a vast network of mortgage experts at your disposal, ensuring we provide a range of options with favorable mortgage conditions. Put your trust in us, and we'll make sure bad credit doesn't stand in your way of purchasing a home.
We'll help you:
Secure a mortgage agreement with a suitable lender
Negotiate a reasonable down payment amount
Obtain a low-interest rate
Save time, money, and stress
The Mortgage Broker You Can Trust
Contact Us Today
To find out what we can do for you, don't hesitate to get in touch with a member of our team. We'll be happy to answer any of your questions while explaining what we can do to help you. We'll give you the guidance you need so that you can feel ready to choose us as your mortgage broker.
To get started, contact us today.