Borrowing Made Simple boasts some of the lowest mortgage rates in Canada. Thanks to our extensive network of banks, trust companies, private lenders, and insurance companies, we've become the preferred mortgage brokerage for prospective home buyers.
Find out more about our wide-ranging adjustable-rate mortgages. Give us a call today.
Call Now
What is an Adjustable-Rate Mortgage?
An adjustable-rate mortgage often referred to as an ARM, is one of the most popular types of mortgages on the market. ARMs are among the most flexible payment plans available to homebuyers since their monthly payments change with the market. Generally, people with ARM loans pay less money overall on their mortgage than those with fixed rates.
It's no surprise our clients are consistently delighted with the cost-saving potential of our adjustable mortgage rates. With our rates, you can save thousands of dollars over the life of your mortgage.
How Does an Adjustable-Rate Mortgage Work?
ARMs come in a wide array of payment structures, which makes them accessible to many different types of applicants. Most ARMs begin with three, five, seven, or ten years at a fixed rate. Those who are more risk-averse usually appreciate this level of predictability and might find the seven- or ten-year fixed-rate period more helpful for their budgeting needs. Another great advantage of our adjustable mortgages is that we offer this fixed-rate term at interest rates lower than average, meaning applicants are guaranteed savings for this period. After the initial period is over, the rates will start to fluctuate, either up or down, every year until the mortgage reaches maturity.
In the interest of customer satisfaction, Borrowing Made Simple works with lenders all over Canada to offer the best possible selection of ARM structures. With us, you can personalize your mortgage to suit your budget.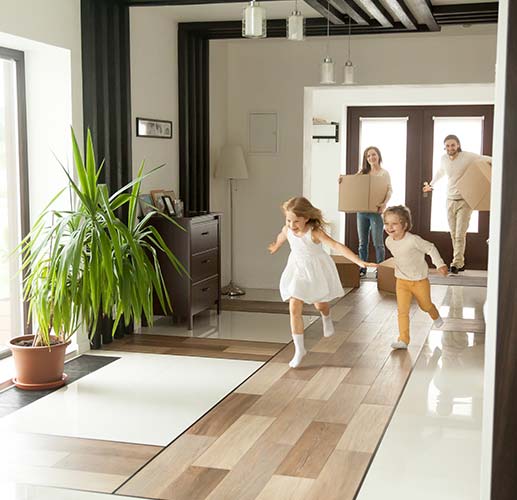 Pros and Cons of Adjustable-Rate Mortgages
Adjustable-rate mortgages tend to cost less than fixed-rate terms. However, the disadvantage is that there is no guarantee—homebuyers should have a certain amount of financial security in the case that they are required to make higher payments for some years. However, for those with the ability to take the risk, the choice could amount to substantial savings in the long run.
Adjustable-Rate Mortgage vs. Fixed-Rate Mortgage
In a fixed-rate mortgage, your monthly payment is set in stone until your loan is paid back in full. There are rigid rules in place on how much and when you can contribute to your mortgage, and any changes to the rules often come at the cost of punitive fines. While the predictability of a consistent payment is an advantage to a fixed-rate mortgage, they do not offer the cost-saving potential or flexibility of an ARM.
Discover the Best Mortgages Rates on the Market
With the most comprehensive mortgage interest rates on the market, we've earned ourselves a reputation as the leading mortgage brokerage in the area.
Becoming a homeowner is easier—and less costly—than you think.
For more information on our current mortgage rates, give our agents a call today.