Mortgage Broker Services
in Ottawa
When buying a home, there is so much to consider, such as the type of property that will suit your needs, your budget, and what kind of work you're ready to put in. However, the very first step is finding out what type of mortgage you qualify for. This will determine how much you can afford to spend on buying a home.
Whether you're a first-time homebuyer or looking for guidance on refinancing, Borrowing Made Simple has you covered. We have worked in the Ottawa real estate market for many years and have access to a range of unique lenders.
To learn about what we have to offer our clients or to get started on your pre-approval, call (343) 763-2019.
What Is a Mortgage Broker?
Short answer: We are mortgage experts. If you need any information at all regarding mortgages, you should reach out to Borrowing Made Simple. Unlike your local bank branch, we are the cure-all for any of your mortgage needs. Another advantage that our services have over the banks is our access to many different lenders. When you book an appointment with us, you are cutting out the process of having to speak with any major banks or trust companies, and instead, getting all your information from one person. We have access to mortgage products from many different lenders, which means, when you reach out to us, you have more options as well.
The Advantages of Hiring Our Mortgage Broker Services
The biggest advantage of hiring our team of mortgage experts is how easy it will be to get everything you need done. We have answers to all your mortgage questions and can help you get the exact product that you are looking for.
Access to lenders
Our access to lenders means that we have access to a various price range that gives you access to all the lowest rates out there. This makes it much easier for you to compare the price differences between multiple lenders. When you have this many options it allows you to see the rates so you know whether you are getting a fair shake.
Expert advice
We always provide expert advice to any additional questions our clients may have. Even if you know next to nothing about mortgages, we are happy to explain anything to you. After all, this is our profession – we work with mortgages full-time and understand them like the back of our hands. We can always help you navigate the murky waters of the mortgage market.
Independent operations
We operate independently. This means that we don't have any preference as to which lender you go with, so you won't receive any unfair pressure from our team pushing you one way or another. It is in our best interest for you to get the best rate possible, regardless of your final decision.
Hiring a Broker will Save You Time
We have our mortgage broker services nailed down to a science. When you book an appointment with us and walk through our door, we promise that you will experience the most efficient mortgage meeting possible.
Plus, the meeting can be done in one of many ways. Usually, we like to go with whatever your preference is, but we can meet in person, over the phone, or book a video chat conference. Any documentation that you may require can easily be sent through email.
Should You Hire Our Services?
If you need mortgage assistance, there is no real downside to hiring our services. There is no pressure to sign anything you don't feel comfortable in signing, and in the best cases, our clients can save thousands of dollars.
Get in touch with our helpful team today if you think our services are right for you.
Book a Consultation at Our Mortgage Brokerage
As a mortgage broker firm, it's our job to understand your financial capacity and introduce you to the very best mortgage rates available on the local market. To deliver accurate recommendations and expert guidance, we will begin by conducting an in-depth consultation.
To be prepared for the meeting, we advise that you bring the following:
Personal ID
Proof of income
Evidence of genuine savings
Bank statements
Loan statements
A recent credit score
Details of financial commitments (how you are paying off debts etc.)
Property details (when applicable)
During the meeting, we will explain the process of finding the right mortgage and answer any questions you may have. Providing us with the necessary documents will speed up the operation and help us find you the very best rates.
Transparent Information from Our Mortgage Brokers
Having a professional mortgage broker on your team can make all the difference in finding the best options. All our brokers are highly trained and professionally experienced, and we will work tirelessly to help you avoid pitfalls and find a mortgage you can afford.
Investing in a new property and a mortgage is a significant decision, so why settle for less when you can work with the best brokers — that's us!
Great Rates from Our Mortgage Brokerage Company
You may be wondering just how much a mortgage broker will cost. Our experts will be happy to let you know. When you book a meeting with us, we will tell you our rates and how much you can expect to pay. We are happy to offer our clients some of the very best pricing in the area. Serving you is our honor and being able to assist as many clients as possible is our privilege.
Want to get a quote today? Give us a ring!
What a Mortgage Broker Can Do for You
There are many ways that a qualified mortgage broker can provide valuable expertise and insight during your application process. Our accommodation experts will save you the headache of finding and comparing lenders and help you make the right decision for your financial situation. Some of the services we provide include:
Looking at your finances to determine the best mortgage product
Assessing and comparing the proposed mortgages
Accumulating documentation and paperwork
Negotiating with the lender on your rate and term length
Helping you close the deal
Make Sense of the Mortgage Application Process
With so many different options and potentially conflicting information out there, hiring a licensed mortgage broker is a great way to avoid confusion with your home loan. We will provide you with a reliable mortgage advisor that will take the time to address all your questions and help you understand the options available to you. 
Find a Mortgage Broker with Your Best Interests in Mind
Customer satisfaction is highly important to us here at Borrowing Made Simple, which is one of the reasons we have become a name that people trust in the area. We promise never to mislead you or guide you into a decision that does not meet your needs. When you have our mortgage agents helping you through the application process, you can breathe easy knowing that you won't make a decision that haunts you down the line. 
A Transparent Mortgage Brokerage
As part of our efforts to provide our clients with worry-free mortgage solutions, we make sure to provide as much information as possible. You can rest assured that we will make sure you understand all the options available to you and nothing is hidden from you during the decision-making process. Nothing will be overlooked by our dedicated mortgage brokers, so you never have anything to worry about. 
Expedite Your Mortgage Approval Process
If you are itching to purchase your home as soon as possible, then our experts are here to help. Our industry resources and expertise ensure that we always operate with maximum efficiency and help you get approved for your mortgage in the quickest possible time frame. Don't waste any time with your home buying process and hire a company that is known for fast approvals.
Low Rates from Your Mortgage Brokers
Not only do we help you save time and effort during your mortgage application process, but we also do so at affordable rates. Providing our services at a price that both our clients and we can feel good about is important to us, so you are always making a smart investment when you hire us. To learn more about our prices, we invite you to reach out or visit the rates page on our website.
Mortgage Brokers with a History of Success
We have been honored to have helped many prospective homeowners find their ideal mortgage. We put our full effort into every job that we take, going above and beyond to help our clients navigate the mortgage approval process. Without our professional approach, you could be leaving options on the table or making the wrong choice, so call us today and make sure you make the right choice.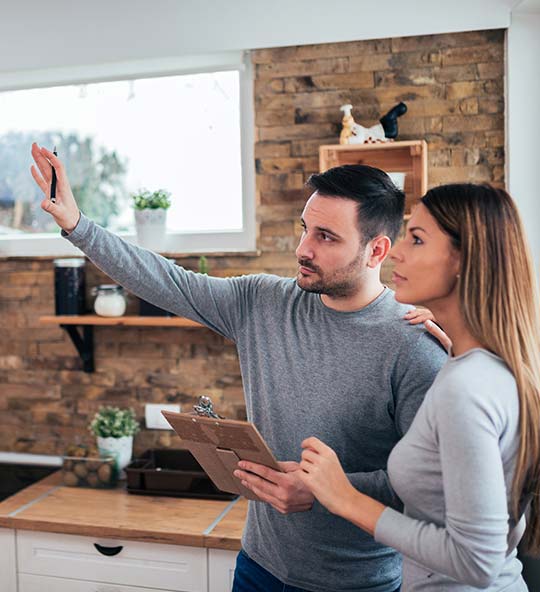 Work with Ottawa's
Best Mortgage Brokers
The best testament of a good mortgage broker is experience, and at Borrowing Made Simple, that's what we are pleased to offer you. Our dynamic, passionate, and knowledgeable experts will take the time to understand your financial needs and use our many resources to help you find a lender that suits your unique circumstance.
Contact us to get started. We look forward to working with you.