Getting
Started
At Borrowing Made Simple, we want to make your mortgage application process as simple as possible. We will ensure that you are fully prepared and aware of your eligibility before shopping around for the perfect mortgage.
To get started, set up a consultation with our experts by calling (343) 763-2019 now.
Preliminary Steps to a Mortgage
When it comes to buying a home, applying for your mortgage is the very first step. Obtaining your mortgage involves several preliminary actions including:
Getting access to your credit report
Receiving a pre-approval
Being pre-qualified
Seeking the perfect rate
Understanding Your Credit Score
The very first step is ordering a copy of your credit score. Your bank will be able to send you this for free upon request. A potential lender will look at your credit report to help indicate your reliability as a mortgage candidate.
A healthy credit score will make lenders more likely to work with you. If you are interested in purchasing a home, it's a good idea to practice excellent credit skills for the months and years leading up to the purchase.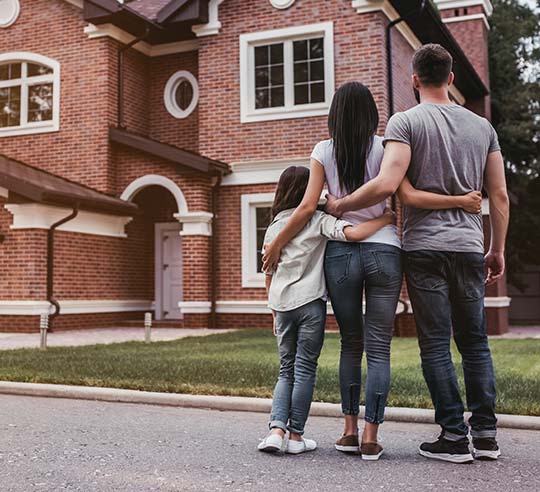 Speak to a Consultant
First time buyer or refinancing? Call for a free quote!
Call Now

Apply Today
We shop for the best mortgage option at no charge to you.
Schedule Now

Mortgage Calculators
Crunch the numbers and explore your mortgage options!
Learn More
Being Pre-Approved
A pre-approval application includes detailed information, such as:
Credit score
Existing debt
Income
Assets
Employment status
The pre-approval will reflect the maximum amount in which you are eligible to borrow, as well as the interest rate.
Qualifying for Your Mortgage
To qualify for a mortgage, our brokers will take into consideration your income and expenses to ensure you can afford the amount you are asking for and pay it back.
Shopping for Rates
To ensure that you are getting the very best mortgage rates, our brokers will consider all options offered by each lender, including:
Interest rates
Amortization periods
Mortgage terms
Fees
Payment options
Penalties
Early mortgage repayment
Transferring of mortgage
Our brokers are happy to help guide you through this stage of the process to help you better understand the conditions of your mortgage.
Want to find the perfect mortgage? Call (343) 763-2019 to get started.