Mortgage Expert
In Ottawa
When shopping for a home, you rarely pay the full asking price upfront. Most buyers pay a down payment and take out a loan on the rest – this loan is known as a mortgage and finding the right one is very important.
The mortgage experts at Borrowing Made Simple have been working in the industry for many years, and have the tools and resources needed to help you find a mortgage loan that works for you. We work with a variety of banks, credit unions, and private loaners in the Ottawa area. We'll work together to compare the very best available rates.
To learn more about what we have to offer, or to schedule a consultation with our team, dial (343) 763-2019 today.
Discuss Your Mortgage before Shopping for Homes
Taking out a mortgage loan means that the lender has the right to claim your property if you do not pay your agreed-upon installments. It's important to find a mortgage you can actually afford – and Borrowing Made Simple is here to help.
To get started, we will schedule a consultation at your earliest convenience. During this meeting, we will gain an understanding of your financial situation and get an idea of what kind of home you could afford to buy. There is no use shopping around for homes when you don't know what you can afford, so be sure to call us first.
Our experts will look at your employment, income, and credit history and calculate a mortgage payment you can afford. From there, we will gather your information and begin the pre-approval.
Shop around with Our Mortgage Broker and Find the Best Interest Rates
There are a variety of companies and organizations that offer mortgage loans to hopeful homebuyers, from banks and credit unions to financing companies and private lenders. Our job, as your mortgage broker, is to help you find the very best interest rates.
The interest rate will depend on a few different factors, including:
The length of the term or the amortization
Your credit history
Whether or not you're self-employed
The type of lender you choose
Trust a Mortgage Company with Glowing Reviews
Our experts have helped dozens of prospective homebuyers find affordable mortgage rates. We are recommended by 98% of our clients, and we're confident that you will be more than satisfied with what we have to offer.
Our team of mortgage agents is readily available to answer your questions and address any concerns you have about finding the right mortgage – so never hesitate to get in touch with us!
Well-Connected Mortgage Specialists
When you come to us for help with finding your ideal mortgage, you can always count on our resourceful home loan experts to get it for you. We have built strong relationships with many top mortgage companies in the area and have a wealth of experience in negotiating with financial institutions, so you can always count on us to present you with nothing but the best options on the market.
Same Time and Effort with a Mortgage Broker
Finding the best mortgage for your situation can be an extremely time-consuming process, but it doesn't have to be, thanks to the experts at Borrowing Made Simple. We do all the legwork so that you don't have to, which speeds up your mortgage process and allows you to focus your attention elsewhere. If you are starting the home buying process and want to make sure it is as easy as possible, you can't go wrong with hiring our mortgage professionals.
Make Sure You Understand Your Mortgage Options
As part of our efforts to simplify the mortgage application process, we make sure that we present your mortgage options in the most easily understandable manner. If you need any clarification along the way, you can rest assured that our agents will take the time to break it down for you. Our goal is to eliminate any question marks you have regarding the mortgage approval process and help you feel confident while purchasing your new property.
Easy to Work with Mortgage Professionals
Our friendly, personable mortgage brokers have been able to maintain such a high record of customer satisfaction in part due to the way we treat our clients. From the moment you contact us, we promise to treat you with our full attention and the utmost respect. We emphasize open communication as well as a full-service approach, which will help take any stress out of your home buying experience.
Expedite the Mortgage Approval Process
When it comes to getting approved for the mortgage you are hoping for, Borrowing Made Simple will help you get it done quickly. Our familiarity with the mortgage application process allows us to keep things moving and get back to you with positive results in the shortest time frame. We would be happy to let you know more and get the ball rolling on your home loan application, so don't hesitate to reach out to us when you are ready to start the process.
Our Clients Agree: We Are the Mortgage Experts for You
Providing our clients with accommodating and trustworthy mortgage advice is a top priority to us here at Borrowing Made Simple, which is why it means a lot to us that we have been able to maintain a solid track record of customer satisfaction. If you need any more convincing that we are the best choice for helping you select a mortgage lender, look no further than our testimonials page. It feels great to know that we have made a difference for many homebuyers, and we hope to make you another one of our success stories if you are looking to purchase a new property.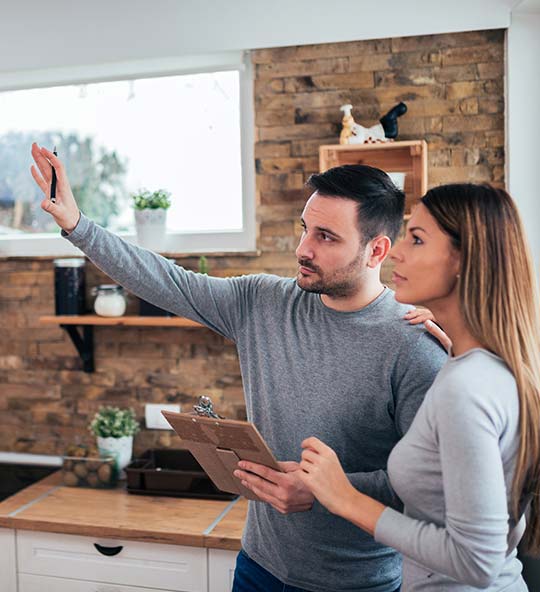 Contact Us to Access
Superior Mortgage

Services

If you're ready to start shopping for the perfect home, understand what you can afford.

Our team will take the time to understand your financial history and future goals, find you competitive rates, and get you set up in no time.

Reach us by phone or email to schedule your consultation today!

We look forward to working with you.