Mortgage Broker Services
in Ottawa
Buying a home is a big step. Whether you own multiple homes or are a first-time home buyer with good credit, it is important to secure a manageable mortgage today, tomorrow, and for years to come. When the home buyers of Ottawa need guidance and representation during the financing processes, they come to Borrowing Made Simple--and with good reason.
Offering the most comprehensive mortgage broker services in the region, we help individuals and families secure mortgages with terms that satisfy all parties involved.
Schedule an in-depth consultation with our home buying experts at your leisure. Simply call (343) 763-2019 when you are ready.
Personalized Mortgage Services
While banks may seem like the only avenue for potential homeowners to secure financing for a new home, you can enjoy many additional advantages when you opt for the personalized mortgage services an independent brokerage firm provides.
These include:
Mortgage solutions for those with bad or low credit
Mortgage options after divorce
Debt consolidation options with a new mortgage
Mortgage renewals
Mortgage options to make renovating easier
Mortgages for self-employed individuals
Mortgage transfers
Mortgage refinancing
Access to the best interest rates
Alignment with the right product for your unique needs and preferences
We're here to help you get the pre-approvals you need to pursue your future plans, from financing college for your children to renovations for your home. We're the mortgage experts you can trust for solid financial advice.
Allow us to get to know your financial background and future plans further so we can tailor our services to your goals. Set up an appointment to consult with local mortgage experts who will help you realize your dreams by putting your best interests first.
Work With the Best Mortgage Advisers
When you're looking for a mortgage, banks may present you with a handful of cookie-cutter options, with everything designed to fall in favor of the lender. In contrast, our goal is to understand your needs entirely and then match you with a product perfect for accelerating you toward your objectives.
Our background knowledge in a wide array of real estate and mortgage products from various lenders gives our team the competitive advantage you need to ensure you're getting the best rates and terms. Our comprehensive knowledge of the industry is what makes us rank among the best mortgage advisers. While big banks don't have time to ask questions to get to know you and your aspirations, we go a different route. We take the time to understand the nuances of your financial history and your plans for the future, so we can connect the two together with a mortgage that can make anything possible.
We study the many different mortgage products lenders offer, keeping up to date with the details and any changes so we can provide you with world-class advice when choosing terms and conditions that are just right for you.
Let us take the guesswork and stress out of securing a mortgage that works in your favor. Phone our representatives today to get started by booking an appointment to consult with us.
Let Us Be Your Poor-Credit Mortgage Broker
Don't let bad credit stop you from fulfilling your dreams of home or property ownership. Let us be your poor-credit mortgage broker. With our qualified professionals at the helm, you can rest assured that we're examining all avenues to connect you with the terms and conditions that will make it possible for you to reach your goals sooner.
While some lenders may not feel comfortable working with your credit standing, we buckle down and accept the challenge because we know a mortgage product exists that's just right for you. Don't let low credit hold you back. Call us today to get started with a risk-free initial consultation.
Secure a Mortgage Today
First-time homebuyers in possession of a substantial down payment might think there is little standing between them and the home of their dreams, but that is not the case. Before any sale is final, you need to secure a mortgage through a reputable lender.
Countless individuals and families come to us after deciding to take the plunge into homeownership. You will see how committed we are to your case from the very outset. We are more than brokers and middlemen during the hunt for an adequate mortgage—we are your advocates. We want you to secure the most suitable mortgage loan available to you.
Serving All Home Buyers
When buying a home, there is so much to consider, such as the type of property that will suit your needs, your budget, and what kind of work you're ready to put in. However, the very first step is finding out what type of mortgage you qualify for. This will determine how much you can afford to spend on buying a home.
Whether you're a first-time homebuyer or looking for guidance on refinancing, Borrowing Made Simple has you covered. We have worked in the Ottawa real estate market for many years and have access to a range of unique lenders.
To learn about what we have to offer our clients or to get started on your pre-approval, call (343) 763-2019.
Mortgages Made Simple
Navigating the mortgage market can be tough. There are so many types of mortgages, so many lenders, and so many forms to fill out. Going through the process alone can make straightforward situations feel as hectic as can be. That's why we're here to help.
We make finding a mortgage simple, convenient, and less stressful. Providing guidance on a range of mortgage and other financial products, we'll arm you with the information you need to navigate the mortgage market, all while saving time and money. Whether you've had trouble with borrowing in the past or you're looking to save money on your interest rate, Borrowing Made Simple is here to help you achieve your goals and get the best mortgage for your situation.
With our mortgage broker services, you can expect:
Personalized mortgage solutions
Industry-leading mortgage products
Advice from a licensed independent broker
Thoughtful guidance tailored to your circumstances
A broker committed to your success
Do you want a mortgage with fixed interest rates, or have you heard that there are more benefits to mortgages with variable interest rates? Do you want to find out which mortgage will benefit you in the long run? Let us outline the options available to you.
Unbiased Mortgage Advice
It can be hard to get clear answers from the websites of lenders and large banks. As essential as big banks may be in the mortgage lending process, their staff is not always available to answer the urgent questions of potential home buyers. In times such as those, the services of mortgage brokers like us are a blessing. We are more than willing to answer every question that comes to mind. We want you to feel comfortable in your decision to work with us.
When you come to Borrowing Made Simple for your mortgage advice, you're coming to a well-educated team of brokers who want to offer you the best mortgage advice in the industry. Every one of our experts is certified and licensed. They know the ins and outs of mortgage lending and want to put that expertise to work for you.
We put your interests above our own to make sure you get the best possible mortgage for your unique situation. It's about buying a home that you feel comfortable with, for a mortgage you can handle. When you come for mortgage advice, you to feel safe and secure with your mortgage broker, and to know that your interests are what we have in mind.
We approach every client the same way: to provide objective and honest advice on their mortgage. It's that simple. There is no bigger investment than property, but that doesn't mean it has to be a high-risk investment. It is in the best interests of you and lenders that you choose the most suitable mortgage for the purchase of your home. Everyone wins when you and your family thrive under the umbrella of homeownership.
To benefit from this unbiased and client-first mortgage service, book a no-obligation with Borrowing Made Simple today at (343) 763-2019.
Shop the Best Mortgage Rates on the Market
Why choose us to find you a mortgage?
Not only will we save you time. Not only will we make the whole process a whole lot less of a hassle. But we'll also save you money—now and well into the future.
As independent mortgage brokers, we have access to a wide range of mortgages from many types of lenders, not just the big banks. We let you shop the industry's most competitive mortgages, helping you find the best one for you. Bottom line: With us, you'll save money month after month with a low rate and favorable mortgage conditions.
Forget about going with the first option the big bank gives you: With us at your side, you can be sure you'll get a mortgage that gives you the most bang for your buck.
Discover how we can save you money on your mortgage. Contact us to schedule a no-obligation consultation, or click here to apply today.
Your Guide to Great Mortgage Conditions
A low rate isn't the only thing we can get you. We also help you navigate the nitty-gritty details of mortgages so you can find one with conditions favourable to you. Did you know that you can negotiate the term length? Did you know that you might be able to refinance your mortgage in the future? It is important to keep these things in mind moving forward.
Your mortgage conditions include everything from mortgage rates (fixed vs. variable) to term-length to conditions for renegotiation. At Borrowing Made Simple, we provide personalized assessments and robust market evaluations to determine your ideal mortgage conditions. Taking your needs into account, we'll help you find a mortgage that works for you, not against you.
We can help you with:
Fixed vs. variable-rate mortgages
Short- and long-term mortgages
Amortization periods
Renewal conditions
…and more
Look to us for advice on matters big and small.
What Is a Mortgage Broker?
Short answer: We are mortgage experts. If you need any information at all regarding mortgages, you should reach out to Borrowing Made Simple. Unlike your local bank branch, we are the cure-all for any of your mortgage needs. Another advantage that our services have over the banks is our access to many different lenders. When you book an appointment with us, you are cutting out the process of having to speak with any major banks or trust companies, and instead, getting all your information from one person. We have access to mortgage products from many different lenders, which means, when you reach out to us, you have more options as well.
The Advantages of Hiring Our Mortgage Broker Services
The biggest advantage of hiring our team of mortgage experts is how easy it will be to get everything you need done. We have answers to all your mortgage questions and can help you get the exact product that you are looking for.
Access to lenders
Our access to lenders means that we have access to a various price range that gives you access to all the lowest rates out there. This makes it much easier for you to compare the price differences between multiple lenders. When you have this many options it allows you to see the rates so you know whether you are getting a fair shake.
Expert advice
We always provide expert advice to any additional questions our clients may have. Even if you know next to nothing about mortgages, we are happy to explain anything to you. After all, this is our profession – we work with mortgages full-time and understand them like the back of our hands. We can always help you navigate the murky waters of the mortgage market.
Independent operations
We operate independently. This means that we don't have any preference as to which lender you go with, so you won't receive any unfair pressure from our team pushing you one way or another. It is in our best interest for you to get the best rate possible, regardless of your final decision.
Hiring a Broker will Save You Time
We have our mortgage broker services nailed down to a science. When you book an appointment with us and walk through our door, we promise that you will experience the most efficient mortgage meeting possible.
Plus, the meeting can be done in one of many ways. Usually, we like to go with whatever your preference is, but we can meet in person, over the phone, or book a video chat conference. Any documentation that you may require can easily be sent through email.
Should You Hire Our Services?
If you need mortgage assistance, there is no real downside to hiring our services. There is no pressure to sign anything you don't feel comfortable in signing, and in the best cases, our clients can save thousands of dollars.
Get in touch with our helpful team today if you think our services are right for you.
Navigating Different Mortgage Types with a Broker
In Canada, there are several different types of mortgages that you'll find when you start looking. It can be confusing to know the difference between these options and thoroughly understand the benefits and drawbacks. Thankfully, you don't have to make this decision without guidance. When you choose to work with our brokers, you'll get all the advice you need to make an informed decision regarding your mortgage.
Before we get started working together, here are the main types of mortgages you could be eligible for and the ways they might be suitable for your situation:
Open Mortgage
An open mortgage is excellent for clients who are seeking flexibility in how they make their payments. While they come with higher interest rates, they also offer you the freedom to repay all or part of your mortgage at any time without charges. This flexibility may be especially useful if you plan on moving again in the next couple of years or if you think you'll be able to make sizeable additional payments because of a bonus or increase of income at work or due to inheritance.
Closed Mortgage
Closed mortgages differ from open mortgages in that you have many more restrictions on when and how you pay off the loan. You won't be able to pay off the mortgage early, refinance, or renegotiate the terms without paying a prepayment charge. This means if you're looking to become mortgage free faster, it's not a great choice. However, if you're looking to keep your payments smaller and have a lower interest rate on the loan, closed mortgages offer better cost efficiency.
Convertible Mortgage
Convertible mortgages are great options for those who want to strike a balance between an open and a closed mortgage. At the beginning of your term, you enter an agreement to be able to change the type of mortgage you hold at any point. This means you can switch between an open and a closed mortgage anytime, giving you some flexibility. The interest rates for these mortgages tend to lie between open and closed mortgages.
Hybrid Mortgage
Hybrid mortgages are less common but are also an option worth considering. Hybrid mortgages are when there is more than one type of mortgage in the same mortgage registration. This means there could be portions that are fixed rates, variable rates, and lines of credit in virtually any combination. If you're looking to diversify your mortgage as a borrower and integrate your mortgage into other loans and financial plans, this could be the best option.
Reverse Mortgages
Reverse mortgages are used for seniors over the age of 55 who are looking to convert their home equity into cash income to pay for other expenses. Rather than finding a loan and making payments, you'll be using the home you own to fund your life through retirement.
If you have any questions about the types of mortgages available to you and which would be a good fit for your situation, reach out to us! We'll be happy to discuss your options and find a match.
Book a Consultation at Our Mortgage Brokerage
As a mortgage broker firm, it's our job to understand your financial capacity and introduce you to the very best mortgage rates available on the local market. To deliver accurate recommendations and expert guidance, we will begin by conducting an in-depth consultation.
Our consultations are a simple and convenient way to get the guidance you need to know your best course of action. Whether you're buying your first home or looking to renew your mortgage terms, we can help you weigh your options and shop the best mortgage products on the market. Discover record-low rates, fair terms and conditions, and get started with a no-obligation consultation today.
To be prepared for the meeting, we advise that you bring the following:
Personal ID
Proof of income
Evidence of genuine savings
Bank statements
Loan statements
A recent credit score
Details of financial commitments (how you are paying off debts etc.)
Property details (when applicable)
During the meeting, we will explain the process of finding the right mortgage and answer any questions you may have. Providing us with the necessary documents will speed up the operation and help us find you the very best rates.
Transparent Information from Our Mortgage Brokers
Having a professional mortgage broker on your team can make all the difference in finding the best options. All our brokers are highly trained and professionally experienced, and we will work tirelessly to help you avoid pitfalls and find a mortgage you can afford.
Investing in a new property and a mortgage is a significant decision, so why settle for less when you can work with the best brokers — that's us!
Great Rates from Our Mortgage Brokerage Company
You may be wondering just how much a mortgage broker will cost. Our experts will be happy to let you know. When you book a meeting with us, we will tell you our rates and how much you can expect to pay. We are happy to offer our clients some of the very best pricing in the area. Serving you is our honor and being able to assist as many clients as possible is our privilege.
Want to get a quote today? Give us a ring!
What a Mortgage Broker Can Do for You
There are many ways that a qualified mortgage broker can provide valuable expertise and insight during your application process. Our accommodation experts will save you the headache of finding and comparing lenders and help you make the right decision for your financial situation. Some of the services we provide include:
Looking at your finances to determine the best mortgage product
Assessing and comparing the proposed mortgages
Accumulating documentation and paperwork
Negotiating with the lender on your rate and term length
Helping you close the deal
Make Sense of the Mortgage Application Process
With so many different options and potentially conflicting information out there, hiring a licensed mortgage broker is a great way to avoid confusion with your home loan. We will provide you with a reliable mortgage advisor that will take the time to address all your questions and help you understand the options available to you.
Find a Mortgage Broker with Your Best Interests in Mind
Customer satisfaction is highly important to us here at Borrowing Made Simple, which is one of the reasons we have become a name that people trust in the area. We promise never to mislead you or guide you into a decision that does not meet your needs. When you have our mortgage agents helping you through the application process, you can breathe easy knowing that you won't make a decision that haunts you down the line.
A Transparent Mortgage Brokerage
As part of our efforts to provide our clients with worry-free mortgage solutions, we make sure to provide as much information as possible. You can rest assured that we will make sure you understand all the options available to you and nothing is hidden from you during the decision-making process. Nothing will be overlooked by our dedicated mortgage brokers, so you never have anything to worry about.
Expedite Your Mortgage Approval Process
If you are itching to purchase your home as soon as possible, then our experts are here to help. Our industry resources and expertise ensure that we always operate with maximum efficiency and help you get approved for your mortgage in the quickest possible time frame. Don't waste any time with your home buying process and hire a company that is known for fast approvals.
Low Rates from Your Mortgage Brokers
Not only do we help you save time and effort during your mortgage application process, but we also do so at affordable rates. Providing our services at a price that both our clients and we can feel good about is important to us, so you are always making a smart investment when you hire us. To learn more about our prices, we invite you to reach out or visit the rates page on our website.
Mortgage Brokers with a History of Success
We have been honored to have helped many prospective homeowners find their ideal mortgage. We put our full effort into every job that we take, going above and beyond to help our clients navigate the mortgage approval process. Without our professional approach, you could be leaving options on the table or making the wrong choice, so call us today and make sure you make the right choice.
The success of our business always comes down to one thing: the success of our clients. At Borrowing Made Simple, we are dedicated to only finding you a mortgage that will suit your needs and find you in a new home you can afford. We don't consider our job done until you have successfully found a mortgage and home that you feel comfortable with.
Work with the Region's Best Mortgage Brokerage
As one of the region's best mortgage brokerages, your best interests are the cornerstone of our business. When you are comfortable and happy with the terms of one of the most significant investments you will make in your lifetime, you will be able to enjoy your new property to the fullest. Allow us to take any hassle and stress out of paperwork and negotiating with lenders. We'll set you up with rates and terms that align with your needs and budget, making sure you're getting the most out of your hard-earned dollar.
Need a Bad Credit Mortgage Broker?
Don't let a negative credit score stand in the way of you fulfilling your dreams. Our bad credit mortgage brokers specialize in negotiating terms with lenders that give you access to the new home or property you've been dreaming of while helping you establish and rebuild credit. We work diligently to establish terms you can rely on so you don't have to deal with any back and forth between yourself and various lenders.
Allow us to do the heavy lifting part of the process on your behalf. We're confident that with our years of experience on your side, you can purchase that residence you've had your eye on. Connect with us to get started.
Hire a Reputable Lending Broker
When you work with a reputable lending broker like us, you can be sure we leave no stone unturned. Our job is to investigate every possible cost-saving avenue to ensure you're getting the most reasonable pricing and terms available on the market. Our solid track record and long-lasting relationships with our clients are just some of the things that make us stand out from other mortgage brokers. We also strive to help you understand the lending process, be comfortable and familiar with the terms and conditions of your home mortgage, and expedite paperwork and approvals.
Hire a broker you can trust. Phone our team to discuss the details of our services during a no-risk consultation.
How Mortgage Broker Pre-Approval Helps Speed Up the Process
When you're on the hunt for a brand-new home, it's always a smart idea to get a pre-approval before you begin. A pre-approval is a statement that shows home sellers that you are interested and qualified to purchase the property. They help ensure you are looking at properties that are within your budget. What's more, approvals make you a more attractive purchaser in the eyes of most sellers and can expedite the showing, negotiation, and closing process.
Speak to our certified pros about the advantages of pre-approvals for new home buyers.
Let Us Be Your Guide to a First Time Home Buyer Mortgage
If you are in the market for a home, it can be a daunting challenge no matter whether you've done this before or not. But when you're a first-time home buyer, the world of real estate, mortgage applications, and different rates can seem impossible to understand.
At Borrowing Made Simple, we believe you shouldn't have to walk this path alone. You can hear so much conflicting advice from family, banks, agents, and predatory lenders to know who to trust. We want to ease you into this process, with understandable, empathetic, and unbiased lending advice from one of our mortgage experts. When you need to navigate the real estate and mortgage world for the first time, it helps to have a sympathetic expert on your side.
Let us be your expert and walk you through the whole process.
Secure your first-time home buyer mortgage with the help of an expert backed by many years of experience and training. Purchasing a new residence can be a stressful process. Let us be your guide to ensure your experience is a positive one from start to finish. Connect with us to discover virtually endless home buying possibilities. We'll connect you with the mortgage that suits your needs perfectly.
Mortgage Broker Pre-Approvals Help You Find Your Ideal Home
When you're ready to join other homebuyers in searching for the perfect home, mortgage broker pre-approvals are designed to make your life a lot easier. Not only will you know exactly what your price range encompasses, but a pre-approval is also the best way to show the seller you're serious about the offer you are making.
In addition to this, following our mortgage pre-approval process allows you to tap into an excellent mortgage rate, securing it beforehand in case rates continue to increase throughout your search for the perfect place to call home.
The best part? Applications for mortgage pre-approvals are free, and you are under no obligation or commitment to the lender involved. However, you have the opportunity to secure the low rates offered for up to 160 days after you've been pre-approved. Please be advised this offer is not guaranteed and is contingent on your credit score remaining in the same standings as it was when your pre-approval was processed.
Here is a list of documentation you'll need to start the pre-approval process:
Proof of all assets and income
Proof of good credit
Proof of employment and verification from your employer
Proof of employment and verification from your employer
Your social insurance number
Would you like to learn more about how getting a pre-approval on your next mortgage puts you in the best position to land the house of your dreams? Reach us today to discuss the specifics of your unique situation with a licensed professional.
Is there a Difference Between Mortgage Pre-Qualification and Pre-Approval?
While similar in process, there are significant differences between a mortgage pre-qualification and a mortgage pre-approval. Both indeed require taking a good look at your current and past credit history. However, pre-approval requires a much deeper dive into your credit history on the part of your broker and lender.
Here is a quick breakdown of the differences between the two:
Pre-Qualification
A mortgage pre-qualification is one of the first steps a potential borrower can take to secure a loan with a lender. It involves a basic review of the borrower's credit history and lets the lender know you are interested in becoming creditworthy in their eyes. In addition to this, borrowers can start to look at different loan options tailored to their financial situation.
Pre-Approval
Mortgage pre-approval is the next step on your homebuying journey. Taking this step allows you to shop for a new home with confidence knowing a lender will support your purchase with terms you can agree upon. While a pre-approval is not a solid guarantee, it is the nearest you can come to confirming your financial status and securing terms with your lender without signing a contract.
Once your pre-approval is processed, you'll receive a pre-approval letter which is a handy advantage to have on your side when bidding on a home.
Connect with our mortgage specialists to learn more about beginning your homebuying adventure on the right foot. A risk-free consultation will give us the chance to explain the advantages of taking these steps, which will provide you with a clear path to homeownership in the end.
Call today to book an appointment.
Ottawa's Mortgage Experts
In these times, it is becoming more and more difficult to buy a home in Ottawa. You need a broker that is in tune with the trends and can find you a mortgage that you can work with. We keep our ear to the ground to find you the most suitable lenders, loans, and rates for your situation. It's all about finding you a home at a rate you can afford.
We want you to be a member of our community, the Ottawa community, for years to come. That starts with coming to the mortgage broker that is most in tune with the Ottawa real estate and lending industry. To get your home quicker, easier, and safer in the community that you love, we are the mortgage broker for you.
Call us today at (343) 763-2019 to book your consultation with the mortgage brokers who know Ottawa like nobody else.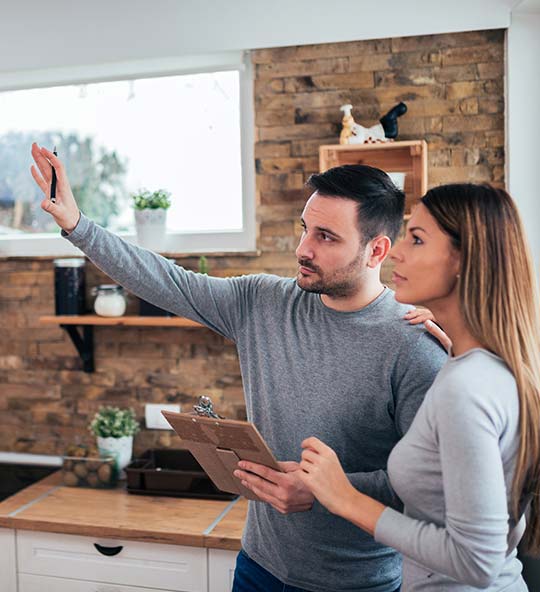 Work with Ottawa's
Best Mortgage Brokers
The best testament of a good mortgage broker is experience, and at Borrowing Made Simple, that's what we are pleased to offer you. Our dynamic, passionate, and knowledgeable experts will take the time to understand your financial needs and use our many resources to help you find a lender that suits your unique circumstance.
It's time to say goodbye to bad borrowing, and say hello to low rates and great conditions. To say goodbye to hidden fees, and hello to transparent financial solutions. It's time to say hello to a mortgage broker you can trust.
It's time to say hello Borrowing Made Simple.
Contact us to get started. We look forward to working with you.