Mortgage Broker
in Ottawa
Homeownership is a big step for any Ottawa family or individual. Before you can make that big leap into the housing market though, you first need to secure a mortgage. In order to make sure your mortgage loan suits your existing and future financial situation, you need to seek the assistance of a trusted intermediary. That is where the independent mortgage brokers at Borrowing Made Simple come in.
We help clients of all distinctions find the right lenders for their mortgages. We make sure the terms are set in your favour and no one else's. If you want low mortgage rates and favourable outcomes, contact us at (343) 763-2019. We cannot wait to serve you.
Helping Homebuyers Every Day
Buying a home is one of the biggest purchases you will ever make—ensure that you are making the best deal possible with the licensed mortgage brokers at Borrowing Made Simple. No matter what type of buyer you are, we will take the time to understand your situation and help you find the best mortgage solution for your needs. Our professional resources and thorough approach allow us to guarantee the lowest possible rates for our clients.
Don't waste time and, potentially money, by going through the tedious process of speaking with lenders on your own. Allow us to take care of the job. Given your situation, we have access to hundreds of credible lenders and can always find you the best rates. Our job is to make your mortgage finding process easy. Over many years, we have developed our service so that you can sit back and let us take care of the job. Just sit down with us for 10 minutes, tell us your situation and leave the rest to us.
We Are Your Advocates
When navigating the many mortgage products and financial instruments available today, it can be hard to know where to turn. Despite the upstanding nature of reputable lenders and creditors, they're incentivized to operate with their company's best interests at heart. Their position can make negotiating the terms of a mortgage quite challenging—especially if you're new to the world of homeownership.
With us by your side, you'll have the guidance, counsel, and representation of accredited professionals. Not only are we professional, but we're only ever interested in working on your behalf. As independent brokers, we are not beholden to any lenders. When you request our services we work for you and you alone. We strive to secure you the most favourable payment agreements, interest rates, and more.
We are time-tested navigators of the tricky waters of mortgage finding. We know this process like the back of our hands, and we understand that you are not experts. As mortgage specialists, we are on the clients' side. We will advocate for you at every corner and find you the lowest deals possible. Our job is to provide a detailed and specific mortgage broker service, and that's just what you'll get.
Give us a call at (343) 763-2019 to schedule a consultation and start the home buying process.
Convenient Services for Better Rates
If you aren't a mortgage expert, why go through the trouble of doing all of that research about lenders and banks yourself? We have the expertise you need to speed up your mortgage finding process. You'll be able to use your valuable time looking at properties to invest in while we find a mortgage that will set you up for success.
Our services are much faster than speaking with the bank. Setting up a mortgage appointment with banks takes long enough. When you hire Borrowing Made Simple, we do away with that entire process. All you must do is call us, find a time to sit down, and in 10-minutes, we can give you an accurate idea of whether the mortgage you want is a good fit. After the fact, we will begin researching the perfect mortgage for you. With access to as many different lenders as we have, we will understand your circumstances, compare them with lenders, and find you the best deal available.
Please take advantage of the many benefits offered to you when you reach out to us. In as little as 10-minutes, we can give you an accurate picture of your mortgage situation. Call (343) 763-2019 today to speak with our experts and book your no-obligation mortgage consultation.
Borrowing Made Simple Provides an Easy-Going Mortgage Process
When you decide to choose our services, we will guide you through the process much faster than you could on your own. We have access to many lenders and will fast-track the mortgage assessment process for you by completing a strategy call. This allows us to determine whether the mortgage you're applying for will be a good choice for you in as little as ten minutes.
Contact our team today if you are looking for a helpful and friendly mortgage broker who will get you the best rates on the market.
Providing Mortgage Efficiency
Getting your mortgage through as quickly and efficiently as possible is made easy when you contact Borrowing Made Simple. When you get in touch with our team and tell us about the type of mortgage you are looking for, we will relate your circumstances and limitations to the lender's criteria. We'll narrow down the information we get and find you the lowest mortgage rate possible for your needs every time.
Make this complex process easy on yourself — hire a team of professionals that cares about positioning you on the path to stress-free homeownership.
Don't Go Through the Banks Yourself! Hire a Mortgage Broker
When people decide to find the right mortgage themselves, they are taking on a more significant challenge than they may have initially thought. The process of finding the right mortgage specific to your needs involves hours of speaking on the phone to potential lenders, booking appointments, researching bank criteria, and risking losing money through misunderstanding those criteria.
If you are in the home buying market, get it done right the first time, and fast by contacting Borrowing Made Simple today. One of our seasoned mortgage brokers will set up a consultation session for you at your earliest convenience.
Detailed, Client Specific Mortgage Service from Start to Finish
The main thing that sets our services apart from the rest is recognizing that every client's needs are different. When you contact us, we take the time to carefully analyze all of the various elements of what you require in a mortgage. After all, there is no one-size-fits-all option when it comes to mortgage lending, and we know that better than anyone. We advocate on your behalf to find the best mortgage for your specific needs, now and into the future.
By the end of your service with us, we are sure that you will thank us and even recommend us to a friend. Not only will we save hours of stress in the mortgage process, but for a reasonable rate, you will receive helpful mortgage advice from seasoned experts in the field. We'll find you the best rates and the best options available in the area.
As a part of providing exceptional service, we emphasize the importance of providing fast service. We emphasize speed because we value your time. If we don't give you expert services quickly, we know that you will take your business elsewhere. We want to prove to you why we are in the highest tier of mortgage brokers in Ottawa. Allow us to provide to you the highly detailed and specific service that we have a reputation for. Join our long list of satisfied clients any time you wish.
Contact our team today for an effective mortgage finding process and incredibly low rates.
Acquire Low-Interest Rates Now
Every mortgage agreement is different. Some lenders are eager to offer any client a loan for their new home, but that doesn't mean the terms of the mortgage are advantageous in the long run. When securing a mortgage, the most important factor to consider is the interest rate. The interest rate on your mortgage might be the thing that keeps you from paying off your loan in the decade you had intended to do so.
As your advocates, we will enter into negotiations with the preferred lenders to secure the most suitable interest rates for your financial situation today, tomorrow, and for years to come. With us by your side, you'll find the most flexible and reputable lenders.
Get Pre-Approved for a Mortgage Today
We've helped countless clients get pre-approved for their home mortgages. Before you start looking for a home, it's essential to know what kind of mortgage you can afford. The pre-approval will give you the information you need to begin your search for a property.
Our team works with prospective homebuyers to understand their financial situation and estimate how much money they should be looking to spend on a new home.
When you contact our experts, we will schedule a consultation at your earliest convenience. To start the pre-approval process, we ask that you bring the following documentation with you to the meeting:
Proof of Income
We will need wage statements, recent pay stubs, proof of alimony or bonuses, and tax returns from the past two years.
Credit Score
It's important to have good credit when it comes to buying a property. Having a high credit score can help you get a low-interest rate on your mortgage.
Proof of Assets
Bank statements and investment account statements are needed to prove you have money for a down payment and closing costs.
Personal Information
We will also collect a copy of your driver's license, social security number, and signature. This information will allow a prospective lender to access your credit information.
If you are unsure where to locate some of these documents, be sure to let us know. We'll point you in the right direction so that you can be prepared for our consultation.
A Mortgage Broker with Connections
Knowing where to turn for your mortgage can be challenging. We can point you toward a reputable lender, and we will leverage your position as a worthwhile applicant to secure suitable terms.
As your mortgage broker, it is our job to connect you with prospective lenders. Our team is proud to have connections throughout Ottawa and the surrounding area. We have connected our clients with banks, private lenders, and more.
Eliminate Confusion with Our Mortgage Specialists
Buying a home is not as simple as selecting a property and submitting an offer. In between those two stages there is much work—and much paperwork—to consider. We are here to help you through every stage of the process.
When taking out a home loan, you might find yourself conflicted and lost with information. It certainly helps to find a mortgage broker who will take the time to help you understand your options. Our goal is to make the home buying process a straightforward one. We offer client-focused appointments and accommodating service.
If you have any questions along the way, our mortgage agents will be more than happy to clarify the process and make sure you feel confident in your purchasing decision.
Get a Mortgage That Matches Your Needs
Are you a first-time homebuyer? Are you looking to skip the qualification process and acquire a pre-approved mortgage? Whatever the case, we can help you. We serve individuals and families of all distinctions.
With so many different options in the real estate market, it can sometimes be difficult to find a home loan that aligns with your financial situation. Luckily, our wide range of specialized mortgage solutions helps to ensure a mortgage that works for you.
Some of the mortgage solutions that we are proud to offer include:
First-time homebuyers
Pre-approvals
Mortgage refinancing
New to Canada loans
Renovation financing
And more
Ready to make the leap into homeownership? Now is the time to pick up the phone and call (343) 763-2019. We'll schedule a consultation for you to come in and explore your options.
Our Mortgage Brokers Get You the Rate You Deserve
Nobody ever wants to pay more than they have to—especially when it comes to a big purchase, such as a mortgage. Rushing into the first option that you come across could potentially result in thousands of more dollars paid over the length of your loan.
Our brokers will help you avoid this through our in-depth approach and valuable professional resources. We will not stop researching and negotiating with lenders until we are completely certain that we have secured you the best deal possible.
Fantastic Customer Service from Our Mortgage Team
We understand that buying a property can be stressful, especially if it's your first time. Our team is here to support you and provide you with the information you need to make the very best choice based on your finances. We don't want to get our clients into a situation where they're in over their heads, and we always want to give you a range of options, so your money is flexible. If you have questions or concerns at any time, before or after you've found the right mortgage, our team is happy to listen, so don't hesitate to get in touch!
Mortgage Brokers with Extensive Experience
Not only do our brokers have years of extensive experience working in the industry, but we also have a keen knowledge and understanding of the housing market in Ottawa. We know what kind of loan you need to get the house you want, and we can provide you with guidance and the information you need to make the best decisions for your purchase.
Great Mortgage Rates at Borrowing Made Simple
We want to assist as many deserving homebuyers as possible, and that's why we are proud to offer our mortgage services at competitive rates. When you contact us, we will be happy to provide you with pricing information and an accurate cost estimate before we get to work.
Providing you with transparent pricing is just one of the many ways we work to make customer care and satisfaction a top priority.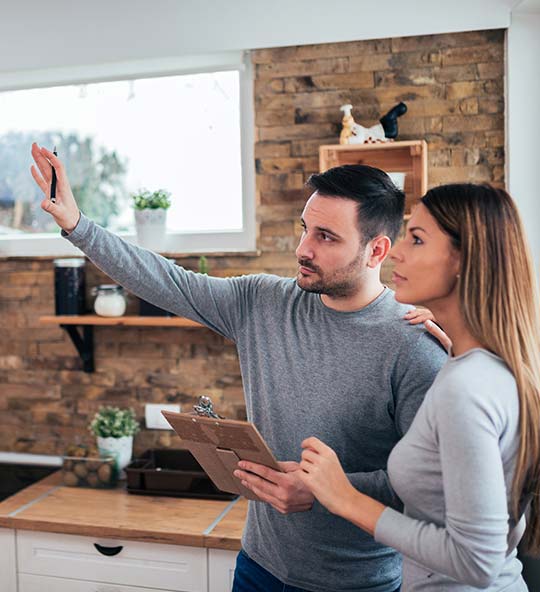 Save Time with a Canadian Mortgage Professional
Purchasing a property can be a highly time-consuming process, but it doesn't need to be! Our hardworking team of home loan brokers will assist you in any way possible. We will help you avoid the busywork of the home buying process and ensure an efficient turnaround. Once you have decided that you are ready to take the leap on a new property, our agents will take care of the lengthy process of securing the loan and gathering all the necessary paperwork.
Start Your Home
Loan Process

Today

Here at Borrowing Made Simple, we take pride in our honest approach to purchase financing. We promise to do everything we can to provide you with a mortgage that allows you to get the home you want without straining your budget. If you would like to know more or start exploring your options, we encourage you to contact us at (343) 763-2019.